Evolution of Design
This gallery is a representation of how our designs evolve.
One design idea grows by combining a variety of our collected drum hoops. After cutting, sanding, staining, piecing together, attaching, and adding flat shelving, a new original, one-of-a-kind piece is made.
Homage to Kandinsky & Mondrian
Our new 2019 collection is inspired by some of our favorite painters, including Wassily Kandinsky and Piet Mondrian. A new design will be added monthly to feature a new inspired design
Mirrors and Moss
Our Mirrors are created using variations of repurposed Oak, Maple, Mahogany, Walnut and African Mahogany drum shells. The 2'' to 6'' depths and 12'' to 24'' diameters allow for sleek designs with the option of shelving.
Recent collaborations with Fat Plant Society have taken designing mirrors to an exciting and greener level with the addition of harvested and cleaned Moss. Surprisingly, and lucky for you, Moss needs no sunlight or water to grow or hold it's color. Check out our other Moss designs on our Custom Designs Page
Bridges Collection
The Bridges Collection represents our first collection of designs released in 2014. Design characteristics of these pieces were inspired by the architectural designs of Japanese Bridges.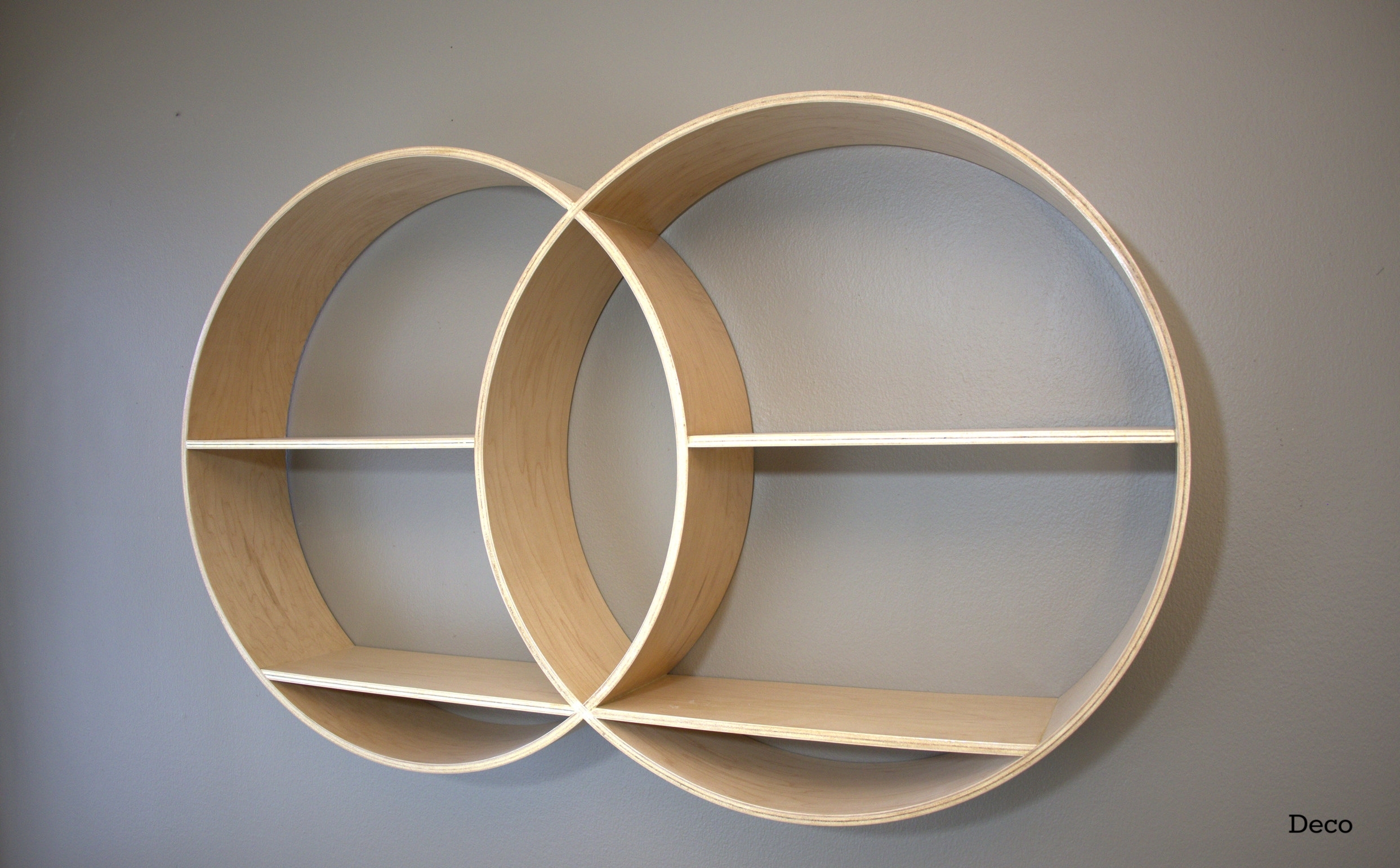 In-House Desighns
Our In-House Designs feature the creative exploration and experimentation of geometrical shelving and intersecting drum hoops. Many of these designs are complimented with the addition of a mirrored backing.
Specialty Finishes
A common request, we offer a multitude of custom specialty finishes, paints and stains
Lighting
Our newest design endeavor, we have begun diving into custom lighting design and fabrication. Portal is our first illuminated piece, incorporating LED lighting with optional dimming capabilities. This piece was constructed using a repurposed Oak drum hoop. make sure to stay engaged with our lighting gallery as we complete new upcoming designs
Tables
Our favorite customers are those who challenge us with new designs. Our first table was inspired by a custom request for a local music retailer. This design combines three intersected repurposed Maple drum shells, hand made flat shelving and a circular glass top.
Large Multi Unit Shelving
2019 has become our year of designing larger, multi unit custom pieces to be used not only as shelving, but as pieces of art to fill homes and work spaces. The possibilities are seemingly endless as we discover new ways to combine and create using repurposed drum shells and veneers